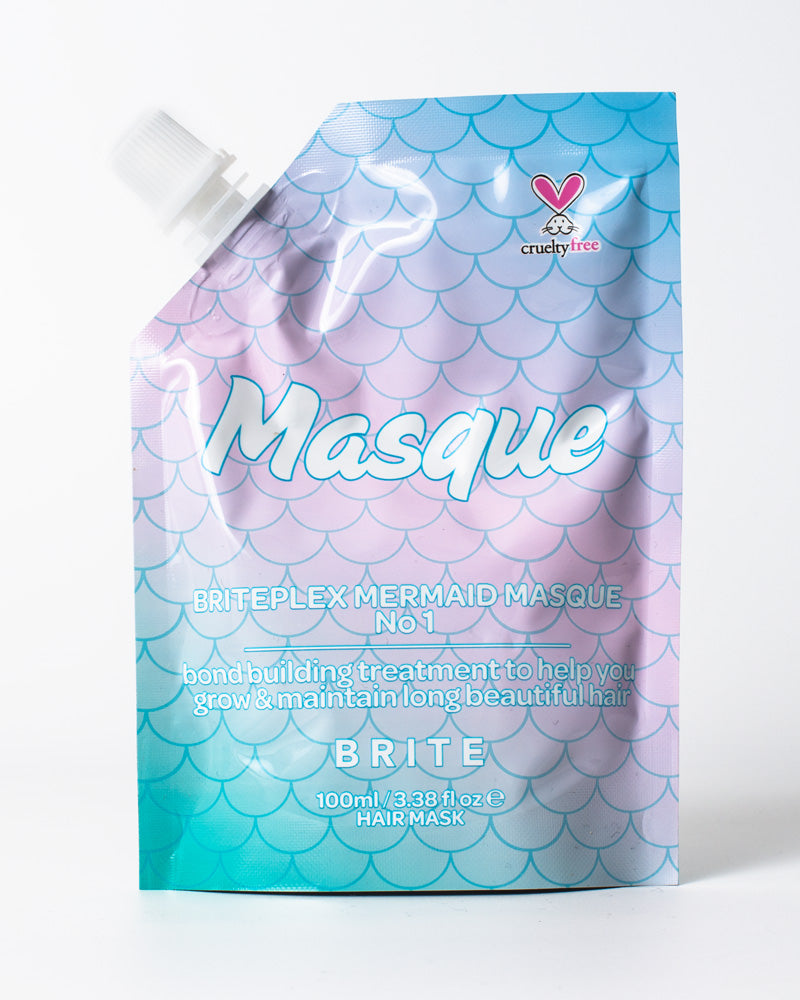 3 easy steps to bring the salon to your home!
Self-care, self-care, self-care. It's what we are all about, right?! Things are tough at the moment, and we can't all get to the salon right now, but don't stress, we've got three easy steps to bring the salon to you! So pull up a seat, and strap yourself in, you're about to be refreshed like never before.
Start at the roots
Caring for your scalp will ensure you have a beautifully cared for foundation that means your hair can be it's best self - strong, healthy and shiny!
A treatment is going to be your absolute bestie! Brite's Briteplex is a professional hair treatment you can use at home. It's shine-boosting, repairing, and fights frizz - so basically, it does everything! 
Apply Briteplex to your freshly washed tresses and comb through from roots to ends, you can wash it off after 10-15 minutes or leave it on overnight. Because we're looking after your self-care, this is one you can sleep in too!
Reverse the damage
Let's hit the rewind button really quick! 
Heat and colour damage, we've ALL been there! You may have gone overboard with the tools during isolation and that's okay, but there's some steps you can take to not only repair your hair, but also keep it looking fresh.
Brite's Finishing Creme can be added to wet or dry hair. All you need to do is, put a small amount between your palms and lightly run it over your hair. Finishing Creme will add moisture to your hair and also protect it from future damage.
Get your style on
Our amazing styling professionals definitely have the midas touch - but we'll let you in on a secret that will let you twirl your magic as well.
Our Air Dry & Shine is about to be your new BFF. It's incredibly easy to use, all you need to do is on air-dried hair, pump a small amount of product into your hands and run it through from root to ends! It's the ultimate no-fuss addition to your routine that will allow you to walk out of the house head held high because your hair will always be looking glam.
Air Dry & Shine will keep your hair silky smooth, keep flyaways at bay and also make sure that from top to bottom your hair is cared for, just like your stylist would want.
Packed with argan oil and coconut oil to give your hair that luscious glow, trust us, your hair will thank you for it.