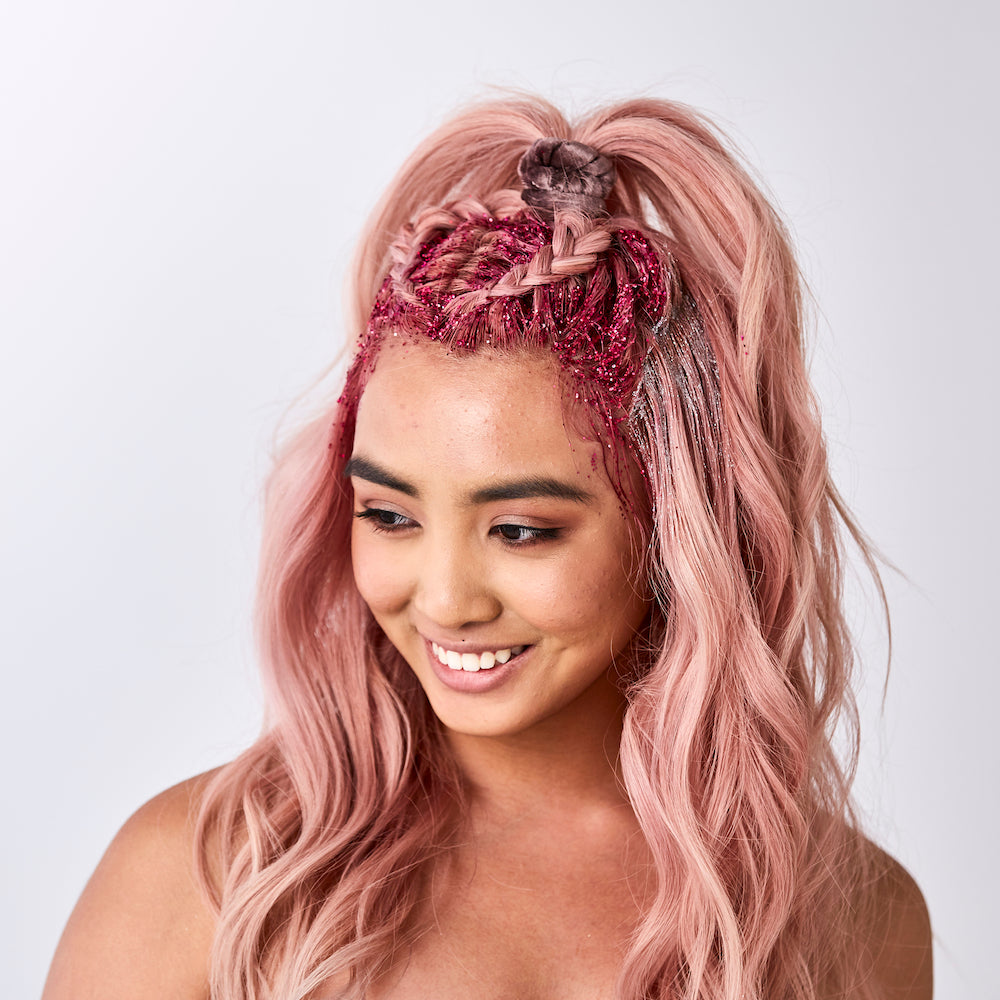 Get your best festival look yet!
Hey festival goers, it's glow time.
Let's be real - most of us start planning our festival looks months out. As soon as it's locked in the diary, it's a go. 
There might be a theme for each day, or a team colour coordination. We call our inspo for this festival season the 'holographic space babe' vibe. Think "just landed from outta space looking beyond extra."
Say hello to our Glitter Up and Glitter Injections - the answers to all your festival dreams.
They're ideal for camping festivals, we've made the switch to environmentally friendly synthetic mica which doesn't leave any micro plastics behind. So while you might leave your heart on the dance floor, you won't leave any plastic! 
Give yourself some top to toe shine with hair, face and body glitter. Why not get extra shimmery in spots you didn't know you needed it? Make your décolletage pop with some shine, or give your cheekbones a reason to smile.
Get creative with glitter in your hair. Add some sparkle to the roots of festival braids. Or add glitter to your ends for a festival glitter ombré.
And get your polaroid out. This one's for the scrapbook.