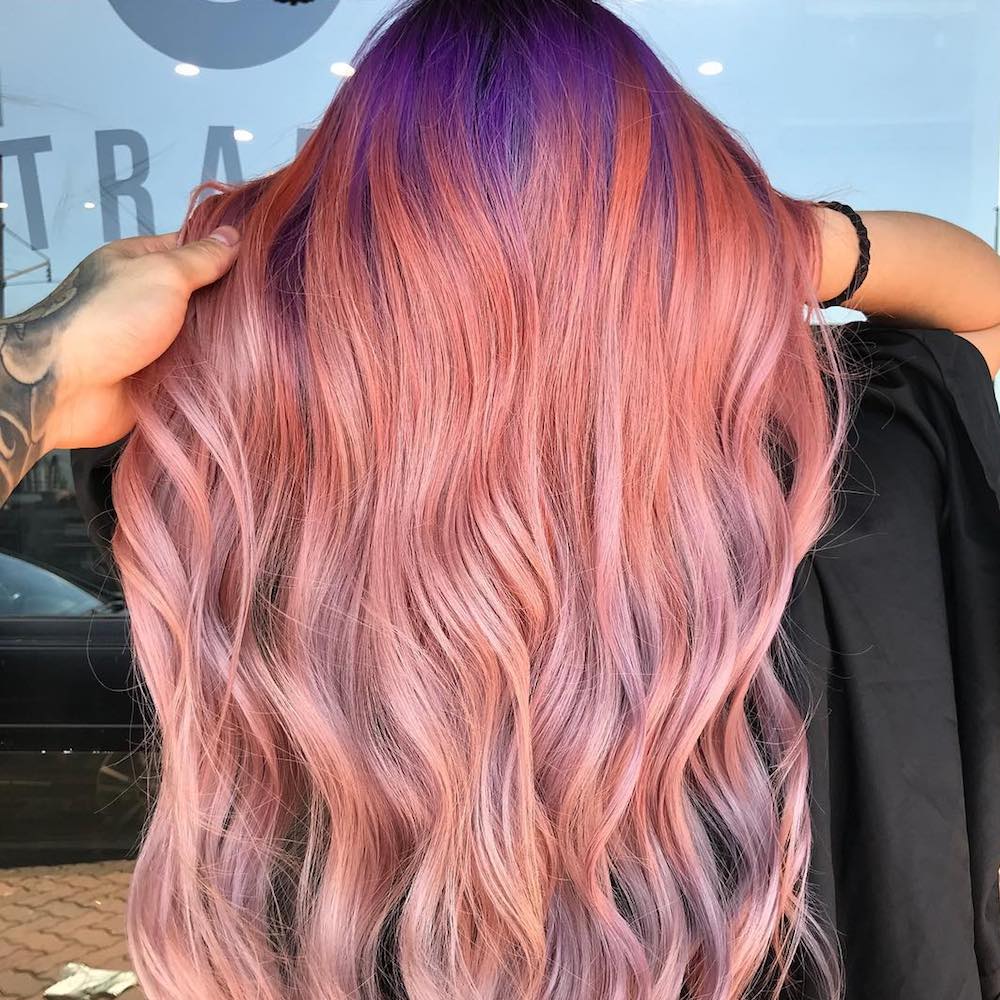 Stylist tips for colouring your hair with Rich Tran
Rich Tran is a master colourist and salon owner at Ultrafade by Rich. Known for his ombre root shadow melt with creative colours from natural to pastel, and any other colours of the rainbow, Rich has been colouring hair for 5 years and cutting hair since he was 13. Here are his tips on what to do and what not to do if you're about to colour your hair.
What's been your favourite hair colour to create?
It's so hard to choose just one! But the most memorable to me have to be when I've blended 3 or more colours together like the purple to coral and pink ends. That was really fun. 
Is there anything people should know before they come in for colourful hair?
That you need a clear canvas - preferably pre lightened hair for colours to appear either vibrant or pastel. 
What hair trends are you loving at the moment?
I'm just enjoying the fact that my clients are so confident with rocking more "daring" colours like blues and purples and greens! 
What is the biggest challenge when changing hair colour?
Definitely achieving that clear pre-lightened canvas - it's a very technical process and I would highly recommend seeing your professional stylist to assess your hair situation.
Are there any aftercare tips you recommend to clients after colouring their hair to keep it looking salon fresh?
Using a colour conditioner is a great way to help maintain that colour in between salon visits. 
Have you had any crazy requests?
Never in terms of colour because we're not afraid of vibrant and colourful hair. The only crazy requests would be of clients with a terrible hair history and damaged hair that's snapping and is still on a mission to achieve platinum blonde/ pastel colours. It is impossible!