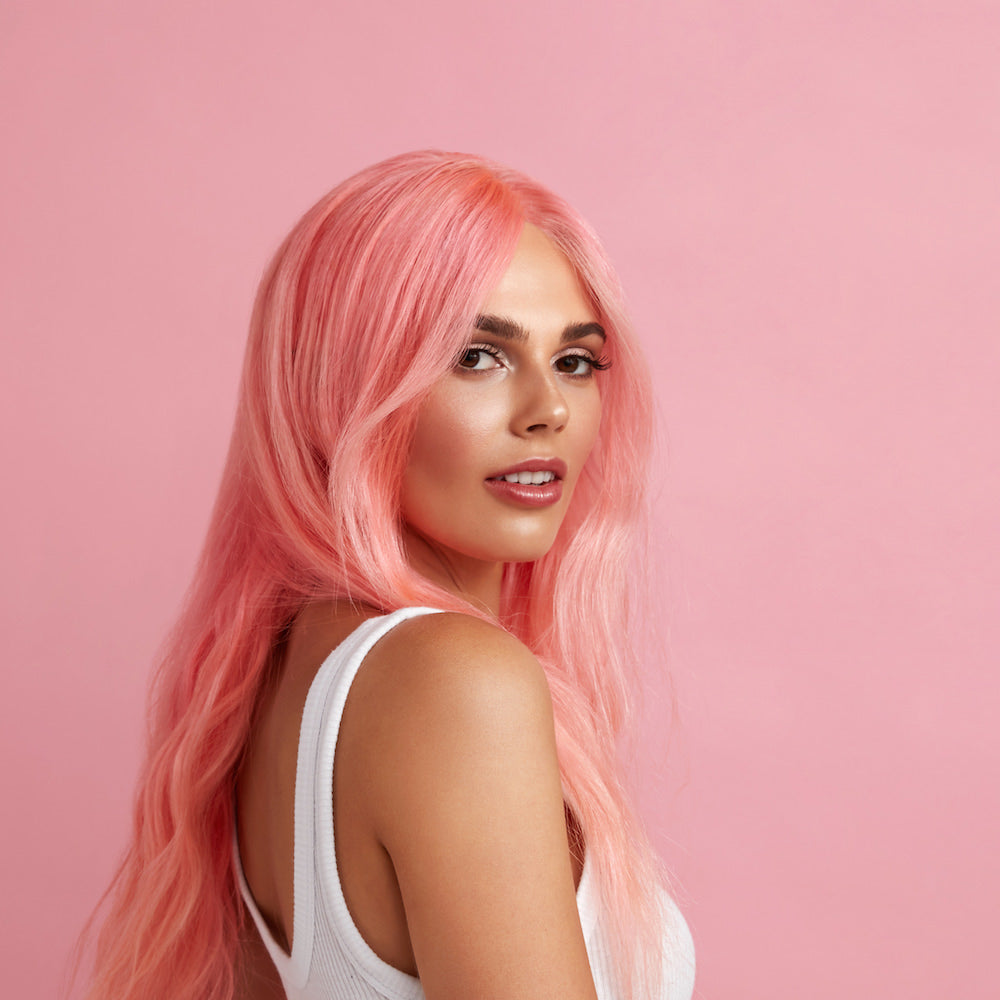 Hair colour trends you can do at home: Pastel pink
There's something about a soft pastel pink tone that's so endearing. And the good news is: the solid colour blocking is the easiest of all the hair trends to do at home!
The trick with pastel semi permanent colours is to start from a very light base. We're talking white blonde if you want the true pastel colour. No yellow tones.
Why? Because semi permanent colours work like paint, they don't develop on your hair like permanent dyes, they sit on top of it. So what lies beneath can 'show through' and change the top colour. So like when you're painting the house (like you do all the time, right?), you would first start from a white base layer, and then put the colour over the top.
Now, you might be thinking "that's great and all, but I don't have platinum blonde hair". No problem, you can bleach it using our at home bleach kit . Just leave a few days in between bleaching and dyeing your hair, so your hair has had time to settle. Bleaching can be quite strenuous for your hair, using a bond building treatment like Briteplex can help repair your hair after bleaching if it's feeling a little stressed out.
So. Now that you're ready with your base colour, we have good news for you. Going pastel pink is as easy as washing your hair!
You can use our Make Me Pastel Pink shampoo and conditioner  to gradually build up to pastel pink and control the intensity. Use it more often for more colour. Switch back to your regular shampoo and conditioner to fade it out.
Of course, you can also use a semi permanent dye like our pastel pink . When the colour starts to fade, you can use the Make Me Pastel Pink shampoo and conditioner as a little colour pick-me-up.
Talk about easy maintenance! We're feeling zen just thinking about it. Maybe it's time for some yoga.