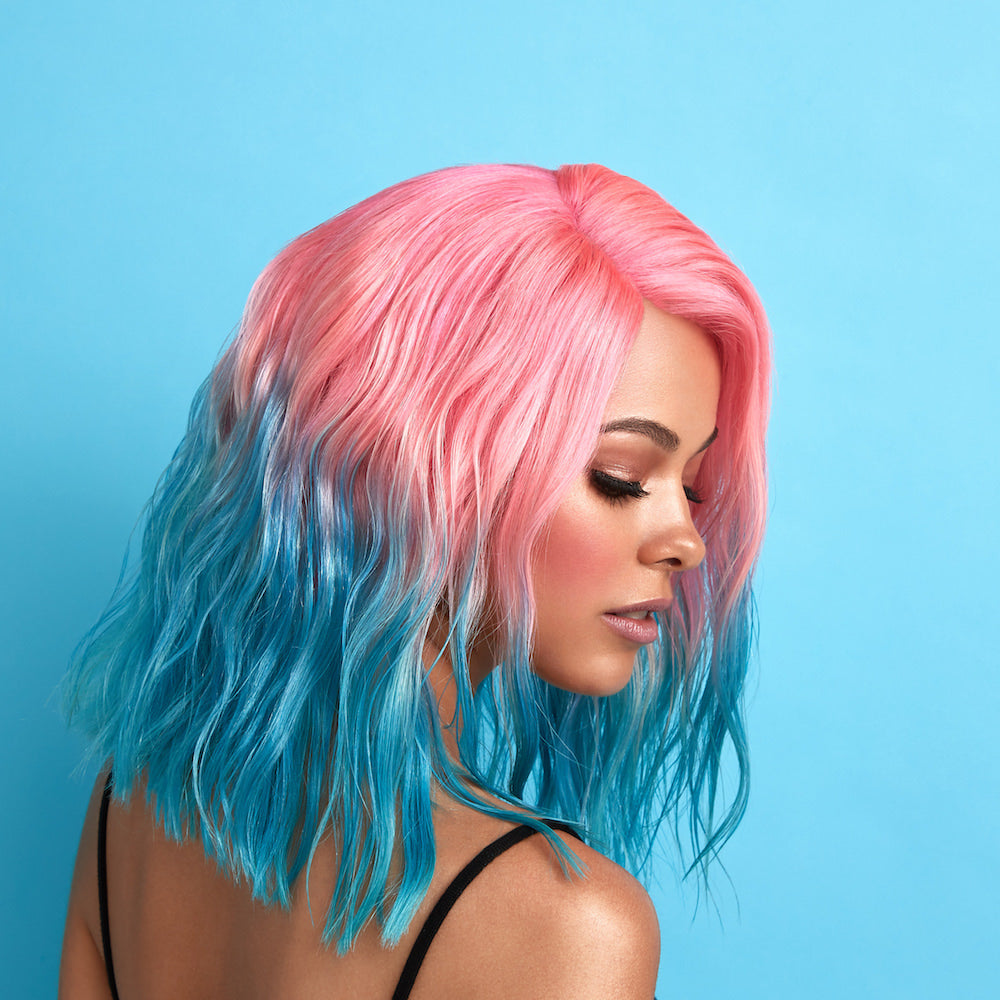 Hair colour trends you can do at home: Dip Dye
The dip dye trend has taken over and it's here to stay. It's basically a delicious layered cake for your hair. The colour changes part way down the hair, where it changes is up to you. It's simple, yet oh so striking. Not only are the possibilities endless with the colour combos but it's super simple to do!
Follow these simple steps to transform your hair into a dip dye masterpiece!
Select 2 colours that speak to you! We have a huge range of vibrant, neon, and pastel semi permanent colours to choose from.

Section hair to make it more manageable, and protect your hairline with petroleum jelly

Apply the semi permanent dye of the top colour in downward strokes from roots down to where you want it to merge. Apply it to all sections and massage the dye into your hair with your fingertips as you go so that you get even coverage.

Change dyes to your bottom colour. Start from where you finished off and work your way down the hair with the second colour.

Rub the colours slightly together at the point where they merge so there's no gap and you get that lovely melt effect

Leave for about 10 minutes then check the colour of a strand by removing excess cream. You may need to leave on longer for the colour to take. Leaving our semi permanent dyes on your hair longer won't damage your hair - they're super conditioning - but it might make the colour last longer.

Rinse the colour out over a sink or basin, not in the shower - this means you'll be able to rinse out all the colour and get it aiming down the drain rather than on you.
Now all that's left is to pick your colours! The classic battle of pink vs blue, deep and sumptuous red and purple, just-got-back-from-a-beach-holiday-and-still-on-island-time peach and pink.
If you're stuck for inspo try looking at your favourite foods - carrot cake orange and blonde? Mint chocolate? Cherry ripe? Blueberry pancakes? In our experience you can relate anything to food.
SPICE IT UP: Add another layer to the cake. Stop the second colour before the ends, add a third!
TIP: When using semi permanent dyes always strand test first to check how the colour will turn out on your hair before committing.